Many other organizations, including Save the Children, UNICEF and WHO distribute birth kits to those in desperate need.  The tireless work of these organizations and their affiliates continue to protect children's and women's lives, but not even the largest, most well-connected organizations can reach every woman.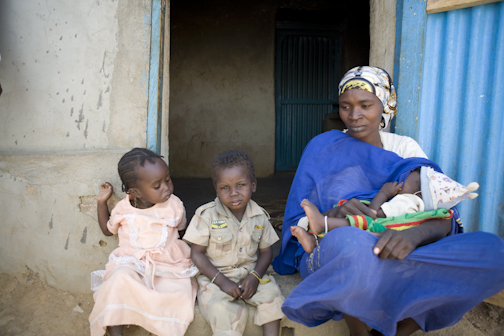 World Birth Aid is singularly focused on providing birth kits.  As a grass-roots organization we strive to provide kits to women living in areas overlooked and under represented by these larger programs. Many temporary refugee camps have been transformed into permanent housing for thousands of displaced families. And as crisis erupts around them, international aid programs, already stretched to the limit, must go aid newly displaced, leaving the more 'settled' refugees to fend for themselves.  This is the community we focus on: The refugee township lacking basic medical care, the woman who has lived her life as refugee, the child born a refugee.
As a participant, you know exactly where 100% of your donation money is going: for clean birth kits to pregnant women in these refugee camps.